Apps Development on Hyperledger Fabric: Advanced Training for Developers [ Amsterdam]
Early Bird tickets available now!
October 21, 2019 @ 9:00 am

-

October 23, 2019 @ 6:00 pm
This three-day course provides a highly practical training on Hyperledger Fabric with 75% lab exercises and 25% theory lectures. Every student gets personal attention and works with a trainer experienced in developing blockchain applications on Fabric.
By the end of the course, you will design an application and learn how to integrate it with external file storages. You will become proficient in blockchain and fully armed to build real-life applications of any complexity on your own.
Who should attend
DevOps engineers setting up and running Hyperledger networks
Chaincode developers writing in Golang/Java/Node.js
UI/UX developers
TRAINING PROGRAM
Day 1
Topic

Description

Architecture of the production-grade Apps

Ordering mechanism:

Kafka-Orderer: how it works (theory)

Multi-host network setup with the Kafka-Orderer (practice)

Database choice: LevelDB vs. CouchDB (pros and cons, practical considerations)

MSP/CA integration with local credential store:

MSP/CA user authentication vs. API-managed user authentication

LDAP

Network administration

Adding new orgs to a running network

Hyperledger Fabric version upgrade

Network productivity metrics, performance benchmarking and tuning

Parameters tuning by Kafka cluster design

Managing of Hyperledger containers

Security assurance

Troubleshooting
Day 2
Topic

Description

Chaincode patterns used in popular business functions

Automotive supply chain: spare parts provenance and tracking chaincode (Golang)

National depository: bonds issuance and P2P transfer (Golang)

(Re)insurance: integration with external systems (Java)

Over-the-counter trading: implementation of "private collections" introduced in the HLF v1.2 (Golang)

License management platform: chaincode integration with the notification system (Golang)

Useful techniques:

Interaction between chaincodes: read-only queries within a channel and between two channels, use case examples

Hyperledger Fabric events usage: events mechanism, use case examples

Difference between implementing chaincode in Golang and Node.js and best practices

Algorithmics: how to write efficient chaincode and avoid typical mistakes

Chaincode interaction with various types of data sources (including ERP and CRM systems)

On-chain / off-chain data

Push vs. pull scenarios for reading the external data by the chaincode

Chaincode version upgrade on a running network
Day 3
Topic

Description

Integration of Hyperledger Fabric with external apps

Data feeds from oracles

Interaction with payments systems, e-commerce platforms

IoT and blockchain

Web and mobile interface as an integral part of blockchain app

Integration of the UI with the blockchain layer: best practices

Q&A session
Course deliverables
Architecture of the production-grade apps built on the native Hyperledger Fabric

Network administration and performance monitoring

Chaincode patterns used in popular business functions  

Integration with external data sources and services

UI/UX development
Prerequisites
All attendees work on their laptops with:
Local installation of Ubuntu 16 (dual boot or virtual)

Docker, Docker-compose, Golang v1.8 or higher

An IDE with Golang support: Eclipse, VSCode, JetBrains

The t2.medium EC2 instance on AWS for a multi-host deployment
Basic knowledge of Golang, Java, or JavaScript (syntax, control flow)
Basic understanding of PKI and Docker
Our trainers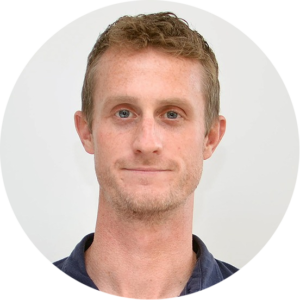 Blockchain Solutions Architect, Trainer
Greg joined Altoros as a supporting Trainer on Blockchain and Hyperledger Fabric. Previous to this position, Greg worked as Project Manager at Thomson Reuters where he was involved in systems integration and product management of an industry-first cloud-based tax analytics and reporting platform, advising implementations for Fortune 500 and Fortune 100 clients. Greg also previously worked in Senior Analyst and Senior Consultant positions at BDO LLP, and at Ernst & Young, LLP. Greg graduated from the Software Engineering Immersive at Fullstack Academy of Code in New York City, centered on full-stack JavaScript programming, including Node.js, Angular, React.js as well as SQL and NoSQL data architectures, and has developed distributed applications using the Ethereum framework. He holds a B.A. in International Economics from University of Virginia.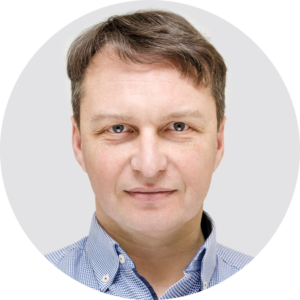 Blockchain Business Trainer
Vitaliy has engineering background in Electronics and holds MBA degree majoring in Finance from Manchester Business School. His career started in banking: trading in capital markets helped him accumulate knowledge of financial instruments and trading systems. Later on, Vitaliy worked as a Finance director focusing on FinTech solutions that gave profound knowledge of business processes in various industries: consumer goods production, telecommunications, retail and real estate development. With the emergence of blockchain technology, Vitaliy has realized new potential for enterprises: he has led several enterprise blockchain projects built on Hyperledger Fabric and now contributes as a blockchain trainer focusing on Hyperledger frameworks for business.
Venue
Venue is being confirmed. Stay tuned!
Amsterdam, Netherlands
! Please note the training is contingent upon having 7 attendees.
CERTIFICATE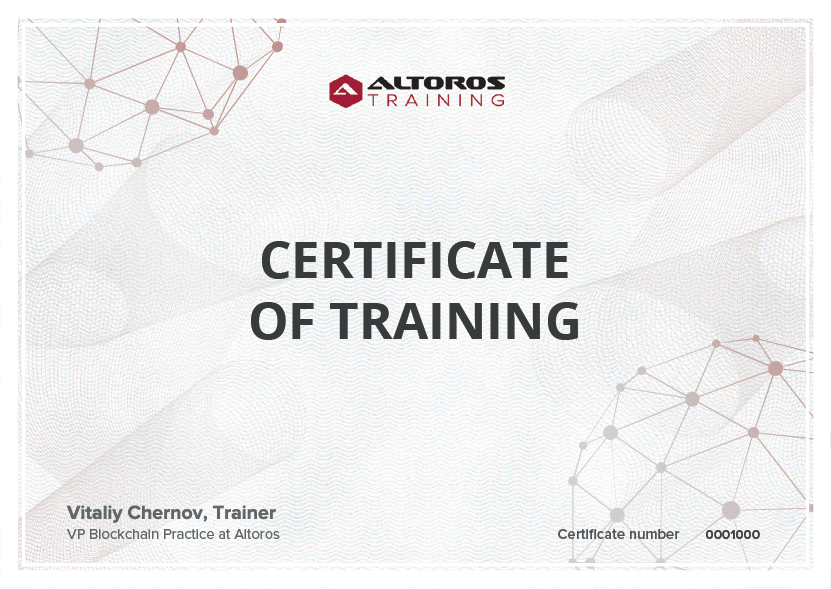 At the end of the course, all participants receive a certificate of attendance. This certificate includes the training duration and contents, and proves the attendee's knowledge of the emerging technology.
Need a private training for your team or have a question?
You can request private training for your team in your city and/or in your company, and we'll do our best to make it happen. Fill in the form below and we'll contact you once a training is scheduled in your desired location.