Blockchain Training
Hyperledger Fabric Training - 3 days
PRIVATE TRAINING FOR YOUR TEAM
Request
View Public Classes Schedule
Our Trainers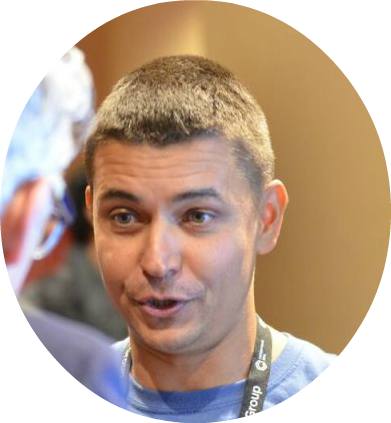 Oleg Abdrashitov
Blockchain Practice Lead / Trainer
Oleg heads the Blockchain Practice at Altoros and the Requirements Working Group at Hyperledger. Oleg's career spans 19 years in software development for the financial services companies. He has built systems supporting high frequency trading, middle office and online exchanges. Oleg has worked at top investment banks, hedge funds and has founded startups and consultancies. He is currently engaged by clients in finance and insurance to train engineers and architects on blockchain. Together with team Altoros, Oleg won the blockchain hackathon at Consensus 2016 with Decentralized Energy Utility Project, and led delivery of a number of blockchain solutions. Some of the prototypes can be found in Hyperledger's demo directory: Distributed Clearing Platform For Derivatives, and Bond Issuance and Trading.

Sergey Balashevich
Hyperledger Developer / Trainer
With 10+ years in the software development industry, Sergey has extensive experience in managing software projects. Sergey possesses strong understanding of blockchain technologies and hands-on expertise in writing smart contracts and deploying blockchain networks. He has extensive technical knowledge and consulting experience in blockchain development.
Need Private Training or Have Questions?

Kirill Grigorchuk
Training Coordinator

training@altoros.com

+1(650)265-2266
Headquarters

830 Stewart Dr., Suite 119 Sunnyvale, CA 94085