Cloud Foundry Upgrade Services

The new-generation Cloud Foundry is not a mere collection of improvements to v.2—large portions of the architecture have been rewritten from scratch to improve extendability, reliability, and add more features. Upgrade now to reap all the benefits.
Docker support
The Garden Linux back-end brings a possibility to push Docker images to Cloud Foundry out-of-the-box. New custom back-ends can also be added.
NET support
The Garden Windows back-end makes .NET apps first-class citizens on Cloud Foundry—they can run in the same cluster with Linux-based software and Docker containers.
Batch tasks processing
The new runtime provides a uniform way to execute both batch tasks and long-running processes on CF.
Better security
Additional isolation with Linux namespaces makes containers more secure—root privileges inside a container do not give root privileges on the host VM.
Recommended approach to upgrading
Review
Evaluate the current apps and system in general.
Beta period
Deploy Diego Cells alongside existing DEAs and give users the ability to select back-end for their apps.
Training
Educate your team about the features and limitations of CFv3/Diego.
Production roll-out
Backup and and migrate all applications to the next-generation Cloud Foundry environment.
Get assistance from a team of experts and upgrade without downtime.
Talk to our expert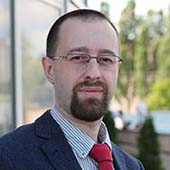 Kirill Grigorchuk
Cloud Foundry Solutions Coordinator
engineering@altoros.com
+1 (650) 265-2266
Headquarters
830 Stewart Dr., Suite 119
Sunnyvale, CA 94085