Cloud Foundry Enablement for Enterprises
The Cloud Foundry ecosystem offers open source and commercial solutions empowering organizations with release engineering tools and self-service environments for building, deploying, scaling, and managing modern container-driven applications.
How Does Your Organization Address Vital Operational Concerns?
Compliance Deed

Companies need a reliable mechanism ensuring application compliance with a set of architectural principles to meet SLA requirements, address spikes in traffic, and ward off security issues. Key enterprise-grade concerns like user management, security, and compliance have to be consistently addressed as well.

The Need for Speed

Gone are the days when it took months to release features to end users. Organizations today have to speed up the application development process to keep up with the startup pace of delivering changes and update apps in production as frequently as needed (in an extreme case, hourly).

Infrastructure Provisioning Burden

Enterprises pursue to free IT from labor-intensive operations and provide development teams with self-service infrastructures—app environments and backing services—at will, capitalize on the existing cloud investments, or take a private data center to a whole new level of productivity.
Professional Cloud Foundry Services
Altoros's Cloud Foundry enablement team helps enterprises facilitate drastically the transition to cloud-native productivity with Cloud Foundry trial deployment, multi-datacenter implementation, or platform enhancement services.

Proof-of-Concept Deployment
No pressure to dive into the cloud-native operation mode head-first. Start smalland move step by step with a proof-of-concept platform deployment exposing the agility of a highly automated, self-service infrastructure
Get a full-scale, production-ready Cloud Foundry installation deployed to the cloud infrastructure of your choice, with all required integrations (CI/CD pipelines, logging and monitoring, backup and recovery solutions) set up and configured

Full-Scale Implementation

Workload Migration to Cloud
Identify and migrate key workloads to the platform (application portability assessment, application replatforming, design and development of microservices-based applications)
Accelerate developer and operator onboarding to the platform with instructor-led role-based training, technological guidance, and access to best practices and a vast knowledge base

Training and Onboarding
Through Strategic Partnership to Strategic Advantages

Modern Cloud-Native Platform
Supported by engineers from all the five building blocks for large Cloud Foundry deployments (Ruby/Go, Java, .NET, NoSQL/Hadoop, and multi-cloud DevOps)

Best-of-breed CF Ecosystem Solutions
Delivered by the team behind the full-stack Cloud Foundry monitoring tool and a variety of custom BOSH CPIs, BOSH releases, service brokers, and PCF tiles

Reduced Time-to-Productivity
With your team getting all the tools, skills and processes required to move forward on their own upon the project completion
Contact us to request your free 1-hour consultation with one of Altoros' digital business transformation experts or join our Slack.
Join
Leave your email to get invited to our community of CF experts in Slack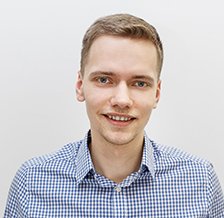 Eugene Lahansky
Solution Architect

eugene.l@altoros.com

+1(650)265-2266
altoros-cf.slack.com
Headquarters

830 Stewart Dr., Suite 119 Sunnyvale, CA 94085