Boost Productivity with an Enterprise-level Private PaaS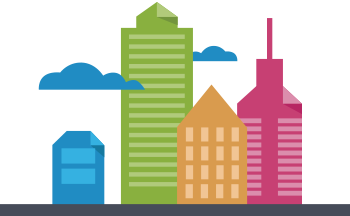 Although your IT infrastructure department is meant to support the needs of your developers, they often see it as a barrier on the way to building applications. While development teams want to get their working environments and deploy software as fast as possible, you have to carefully track all progress and allocated resources. The more projects you have, the harder it is to find the right balance and a lot of time is wasted due to bureaucracy and other reasons. In addition to that, common problems of the traditional infrastructure management approach include inefficient use of hardware and difficulties with introducing innovations.
Gain strategic advantage through efficient management
To help IT enterprises get massive productivity improvements and support key business opportunities, Altoros provides vast expertise in deployment, tuning, and integration of private self-service PaaS solutions based on Cloud Foundry.
Unique benefits to your company
Get drastic productivity improvements
Extend existing skillsets and give your developers the ability to set up working environments/deploy applications in seconds. Eliminate common delays with a self-service system that uses ready templates to create virtual machines and programming environments for any type of software.
Simplify management of projects and resources
Manage thousands of geographically dispersed servers and applications by transforming them into a single pool of resources. Get a strategic advantage by tracking progress, requirements, changes, etc. on all stages of your projects.
Cut costs and maximize return on investment
Get the most out of your infrastructure and reduce the total cost of ownership by running the system on existing hardware and efficiently allocating resources.
Accelerate time-to-market
Avoid common pitfalls and accelerate deployment of your private self-service PaaS using Altoros's expertise in Cloud Foundry and related technologies (cloud systems, NoSQL/SQL databases, distributed computing, etc.)
Building enterprise-level systems since 2001
With a portfolio of 500+ successful projects, Altoros provides hands-on experience in both Cloud Foundry and related technologies, such as cloud, NoSQL databases, Hadoop distributed computing, etc.
Our R&D engineers performed multiple benchmarks of big data and cloud systems; some of these benchmark studies were published by CIO.com, NetworkWorld, ComputerWorld, TechWorld, and other industry magazines.
"In the development of CloudPaaS, NephoScale chose to partner with Altoros, a leading Cloud Foundry systems integrator and consulting firm. NephoScale's CloudPaaS will be one of the industry's first fully managed, 24/7 supported, SLA-backed private PaaS offerings based on Cloud Foundry 2.0."
Bruce Templeton, CEO of NephoScale
"Altoros helped Elim Biopharm explore the benefits of Amazon Web Services to automate analysis of DNA sequencing data and design a disaster recovery plan."
Yilin Zhang, CEO of Elim Biopharmaceuticals, Inc.
Want to discuss how to boost productivity with a private PaaS?
Talk to our expert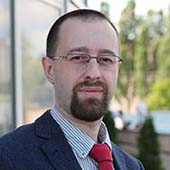 Kirill Grigorchuk
Cloud Foundry Solutions Coordinator
engineering@altoros.com
+1 (650) 265-2266
Headquarters
830 Stewart Dr., Suite 119
Sunnyvale, CA 94085
Customers Speak
"

We highly recommend Altoros to rapidly build complex applications using cutting edge technologies. Again, great job!

"

Christopher Adorna, Sony