Blockchain Training
Apps Development on Hyperledger Fabric: Advanced Training for Developers
This three-day course provides a highly practical training on Hyperledger Fabric with 75% lab exercises and 25% theory lectures. Every student gets personal attention and works with a trainer experienced in developing blockchain applications on Fabric.
By the end of the course, you will design an application and learn how to integrate it with external file storages. You will become proficient in blockchain and fully armed to build real-life applications of any complexity on your own.
Altoros rewards successful participants with a certificate of completion demonstrating their practical skills and knowledge of the emerging technology.
Check out related blockchain courses:
Hyperledger Fabric Administrator Training: Configuring and Running a Network
Private Blockchain Networks Training: Business Applications and Use Cases
See short video of a real blockchain implementation developed by Altoros: Bond issuance platform built with Hyperledger Fabric
Public Classes Schedule and Tickets
Customers Speak
Hands-on approach is the biggest value of the course.
Walmart Labs
Hyperledger Fabric Training, NYC
I now have a clear picture of the architecture and have a template to start myself.
Hyperledger Fabric Training, Zurich
Overall very useful, even more than I was expecting. Thank you.
Hyperledger Fabric Training, Zurich
The true experience of the trainer is fantastic!
MI8
Hyperledger Fabric Training, Zurich
Training was very hands-on and practical.
Hyperledger Fabric Training, NYC
Need Private Training or Have Questions?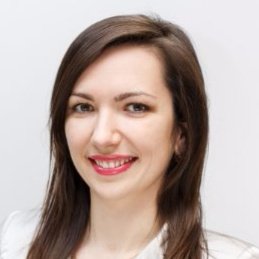 Natalia Usenia
Training Coordinator

training@altoros.com

+1(650)265-2266
Headquarters

830 Stewart Dr., Suite 119 Sunnyvale, CA 94085