Application Replatforming
Upgrade your legacy applications to fit in with your digital transformation platform.
Adoption of Cloud Foundry or any other cloud-native platform not only marks a strategic shift to building and deploying brand-new microservices applications, but also promises a brand-new life for your legacy monoliths.
Application Replatforming Services
Altoros will work with the customer to identify the apps that can benefit the most from migration to the cloud—and streamline the migration process down the road.
Evaluate

Application portfolio evaluation, app portability assessment

Replatform

Application replatforming (redesign) to run in containers

Reinforce

Further application enhancement to capitalize on the cloud-native agility

Deploy

Full-scale app enablement on the platform of your choice (OSS Cloud Foundry, PCF, and more)
Application Portfolio Evaluation
Application portfolio evaluation gives the client an idea of the overall effort/cost/duration and a detailed action plan of migrating the apps to a cloud-native platform through:
Identification of key workloads that need to be migrated to the cloud
Evaluation of the app's compatibility with the 12-factor app methodology (state management, configuration, etc.)
Identification of bottlenecks that could impede the migration process
Iterative application refactoring according to the 12-factor principles towards a cloud-native microservices pattern
Incremental decoupling of the monolith into a microservices-based application whenever a more profound transformation of the customer's development lifecycle is required
Application Replatforming (Redesign)
Altoros starts with the bare minimum replatforming tweaks needed to run the app on the platform and moves on with:
Application Resiliency and Maintainability
Long-term resiliency and maintainability of the resulting application is ensured through:
Setup of CI/CD pipelines that enable full test coverage and automated, reproducible delivery of application changes to production
Documentation of all project deliverables, including the refactored applications and CI/CD pipelines, to help the client facilitate adjustment of the existing development process and further application maintenance, troubleshooting, and enhancement
Buildpack development, extension, and customization services for the applications requiring custom frameworks or runtime support
Development of custom Cloud Foundry service brokers
Development of PCF tiles with the full PCF integration package (a service broker and a BOSH release enabling the service on Pivotal Cloud Foundry, a CI pipeline, accompanying documentation, and more)
Deployment to Cloud Foundry
The platform provisions applications with everything they need to run in the cloud, from common application dependencies to on-demand backing services. For specific business cases or applications requiring custom dependencies, Altoros offers:
Monolith-to-Microservices Restructuring
The monolith-to-microservices restructuring is performed as incremental refactoring of legacy applications either through adding new microservices to the existing application or through turning existing modules within the monolith into a standalone microservices-based app.
Application Restructuring
Business-value driven application porting to the cloud-native architecture:
Determining the features that need to be turned cloud native in the first place;
Extracting logic from the existing application to base a standalone microservice on;
Cloud-native application architecture design and microservices coding.
⇨
Step-by-step guidance on the cloud-native application architecture principles, cloud-native development, and DevOps operations will help our clients:
Avoid common mistakes and optimize benefits from the cloud-native platform implementation;
Address gaps in the platform adoption at all implementation stages;
Increase customer satisfaction and boost employee loyalty to the platform.
Contact us to request your free 1-hour consultation with one of Altoros' digital business transformation experts.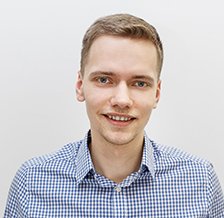 Eugene Lahansky
Solution Architect

eugene.lahansky@altoros.com

+1(650)265-2266
Headquarters

830 Stewart Dr., Suite 119 Sunnyvale, CA 94085