Training team
Our Trainers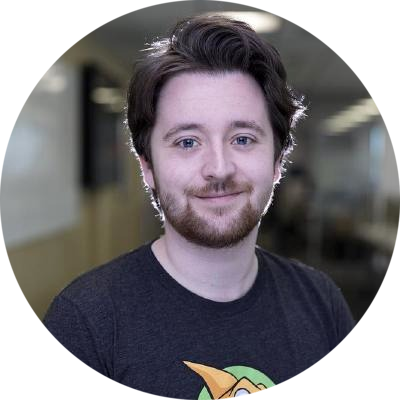 Ryan Meharg
Cloud Platforms Architect
Ryan has over 9 years experience in software engineering. He has done 10+ Kubernetes installations and 10+ CF installations during the last 6 months. Ryan has extensive experience in design and implementation of fully automated CI, CD pipelines. Has been using Java and Go to implement projects for the cloud for over 4 years. Among his specialties are BOSH and Cloud Foundry, Pivotal Cloud Foundry, GCP, AWS and vCenter, Go programming, full-stack cloud-native platform operations, DevOps and Service Integrations.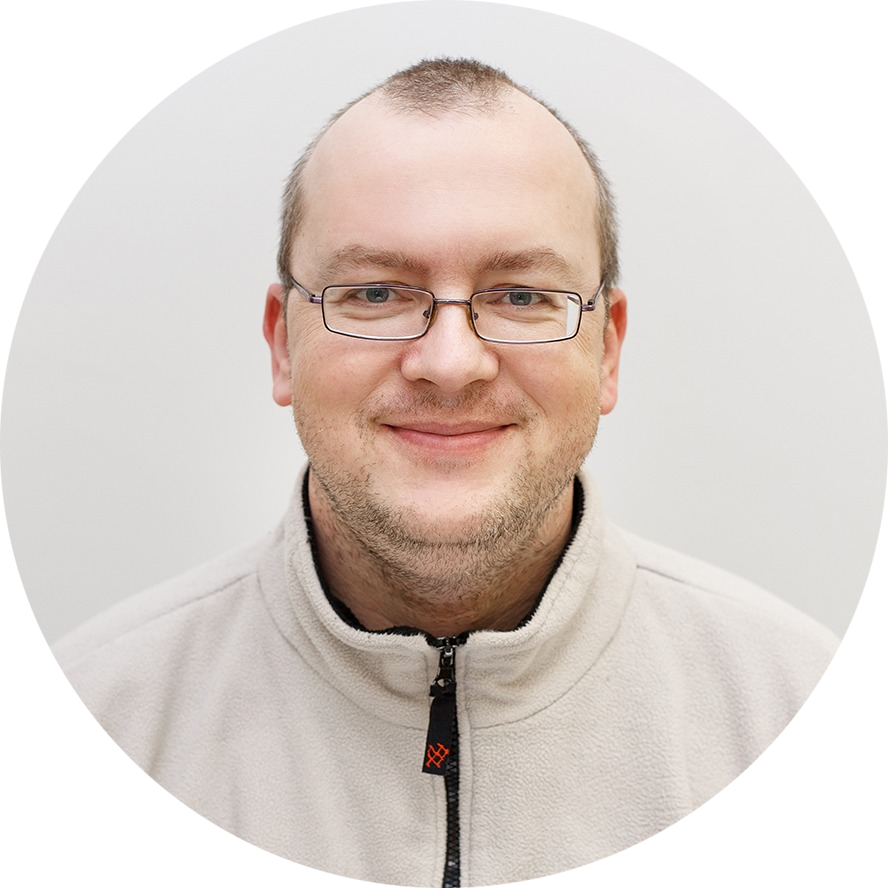 Roman Yurkin
.NET team lead / Microservices architecture trainer
Roman is a Senior .NET Developer / Team Lead at Altoros. Roman has 15+ years of experience with .NET programming, and specializes in designing and developing web-based solutions. Roman has developed a large number of cloud-native applications for different PaaS platforms, including development for Cloud Foundry. Roman has an extensive experience in project management with.  His main areas of professional interest include cloud-native development, Cloud Foundry, Azure, AWS, database performance optimization, NoSQL, microservices, RDBMS.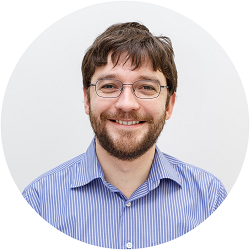 Vladimir Starostenkov
Machine Learning Solutions Architect
Vladimir Starostenkov has 10+ years of experience in software development. Over the course of his career, he has been part of 15 successful project implementations. Vladimir specializes in artificial intelligence and machine learning, distributed systems design, NoSQL and Hadoop-based systems benchmarking, permissioned blockchains,  data engineering, and development of data-centric apps. As an expert in NoSQL databases, he has authored a number of research papers, comparing the performance of Apache Cassandra, Redis, MongoDB, and Couchbase. Vladimir also serves as a trainer and a data evangelist. He is responsible for analyzing requirements, preparing training materials, and conducting training sessions. Vladimir is an active member of the Open Data Science Community.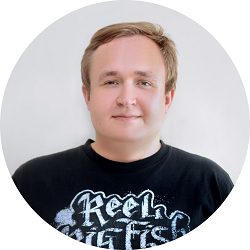 Kanstantsin Buzanouski
Data Scientist, Trainer
Kanstantsin Buzanouski is a Data Scientist who strives to solve business problems with a defined plan at all stages of the development process. He has considerable hands-on experience in using Machine Learning and statistical methods in various domains as well as solving business problems starting from problem definition up to model fine-tuning and solution deployment. He is profoundly knowledgeable about current trends and approaches to Machine Learning. Kanstantsin works with popular frameworks and packages in both R (tidyverse + caret) and Python (pandas/numpy + scikit-learn). He constantly follows the latest trends in Machine Learning and never stops investigating new techniques and technologies to expand his skill set.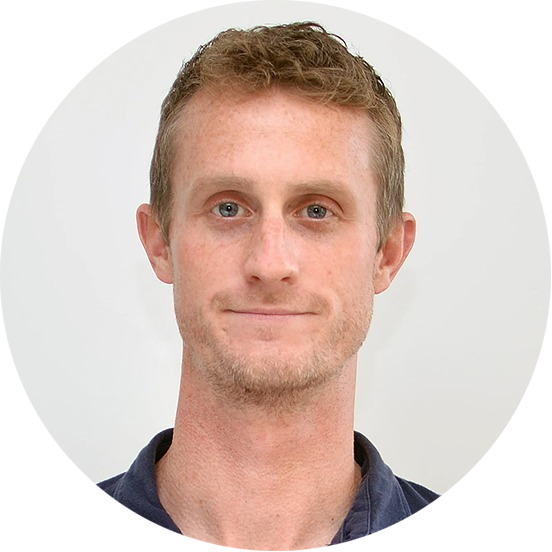 Greg Skerry
Blockchain Solutions Architect, Trainer
Greg joined Altoros as a supporting Trainer on Blockchain and Hyperledger Fabric. Previous to this position, Greg worked as Project Manager at Thomson Reuters where he was involved in systems integration and product management of an industry-first cloud-based tax analytics and reporting platform, advising implementations for Fortune 500 and Fortune 100 clients. Greg also previously worked in Senior Analyst and Senior Consultant positions at BDO LLP, and at Ernst & Young, LLP. Greg graduated from the Software Engineering Immersive at Fullstack Academy of Code in New York City, centered on full-stack JavaScript programming, including Node.js, Angular, React.js as well as SQL and NoSQL data architectures, and has developed distributed applications using the Ethereum framework. He holds a B.A. in International Economics from University of Virginia. Greg is a member of Hyperledger Fabric Job Task Analysis and Item Writing team, selected by Hyperledger and The Linux Foundation as part of a small team to define Domains, Competencies and corresponding certification content essential to the role of a Certified Hyperledger Fabric Administrator (CHFA).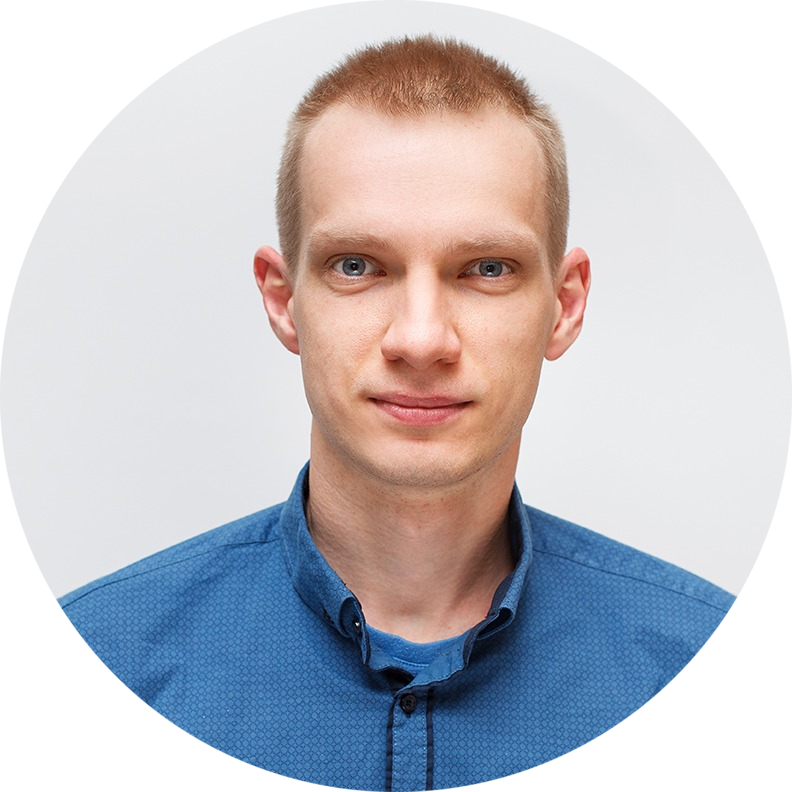 Alexey Yermolenko
.NET developer/ Microservices architecture trainer
Aleksey is a talented .NET developer with extensive experience in delivering complex and large-scale solutions. He has a proven track record of successful web projects that encompass all the stages of the software development life cycle from—research and conceptualization to testing and post-production support. Aleksey is a true expert in WPF, WinForms, and web services. Moreover, he has four Microsoft certificates under his belt:
Windows Applications Development with Microsoft .NET Framework 4
Accessing Data with Microsoft .NET Framework 4
Windows Communication Foundation Development with Microsoft .NET Framework 4
Designing and Developing Windows Applications Using Microsoft .NET Framework 4
Aleksey is knowledgeable about Scrum and Agile development methodologies. He has strong analytical and communication skills and effectively works under tight deadlines.

Oleg Abdrashitov
Altoros Blockchain Practice Lead; Leader of Requirements Working Group at Hyperledger Project
Oleg heads the Blockchain Practice at Altoros and the Requirements Working Group at Hyperledger. Oleg's career spans 20 years in software development for the financial services companies. He has built systems supporting high frequency trading, middle office and online exchanges. Oleg has worked at top investment banks, hedge funds and has founded startups and consultancies. He is currently engaged by clients in finance and insurance to train engineers and architects on blockchain. Together with team Altoros, Oleg won the blockchain hackathon at Consensus 2016 with Decentralized Energy Utility Project, and led delivery of a number of blockchain solutions. Some of the prototypes can be found in Hyperledger's demo directory: Distributed Clearing Platform For Derivatives, and Bond Issuance and Trading. The most recent project Oleg has been working on is Commercial Bonds Platform.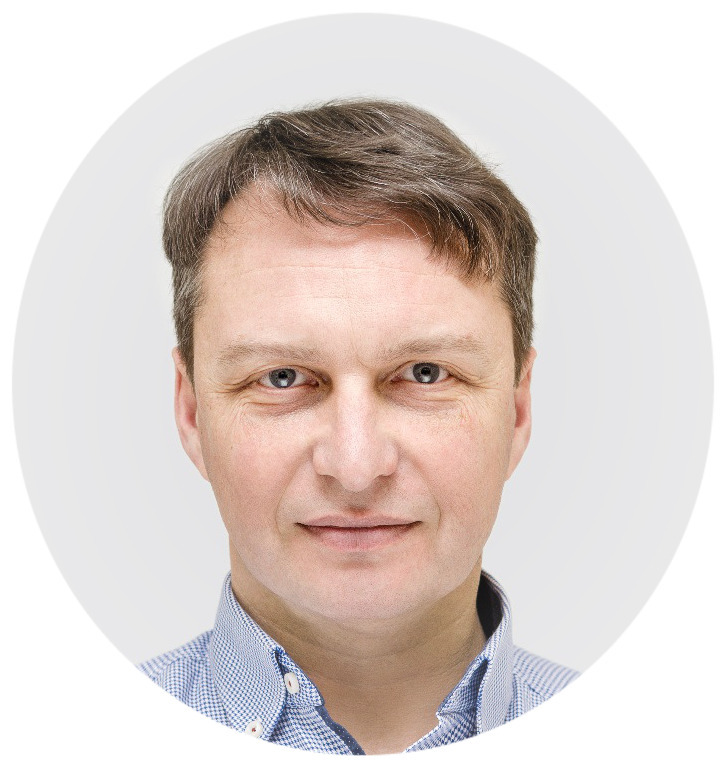 Vitaliy Chernov
Blockchain Business Trainer
Vitaliy has an engineering background in Electronics and holds MBA degree majoring in Finance from Manchester Business School. His career started in banking: trading in capital markets helped him accumulate knowledge of financial instruments and trading systems. Later on, Vitaliy focused on FinTech solutions and enterprise processes automation in various industries: consumer goods production, telecommunications, retail, and real estate development. With the emergence of blockchain technology, Vitaliy has realized new potential of the DLT for enterprises. He works as a Project Manager applying Hyperledger frameworks to enterprise blockchain solutions in finance, manufacturing and healthcare industries.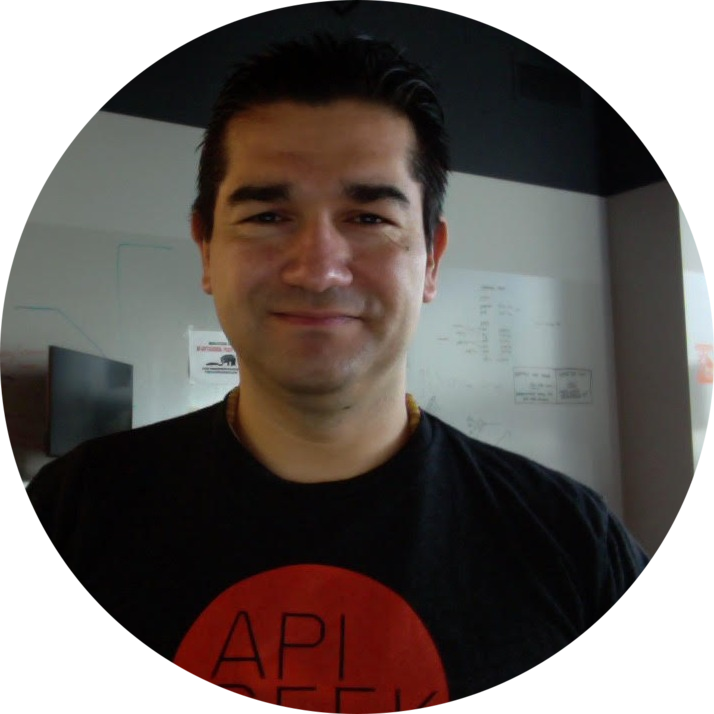 Christian Hercules
Cloud Foundry Engineer
Christian Hercules is a Cloud Foundry engineer at Altoros. Skilled in IBM DB2, Perl, Oracle Database, Maven, and Java Message Service (JMS), he is also an experienced site reliability engineer with a demonstrated history of administering distributed systems. The most recent projects Christian has been engaged in include deployment of infrastructure-as-code on AWS and enterprise-grade Cloud Foundry deployment to multiple data centers along with setup of automation and monitoring solutions.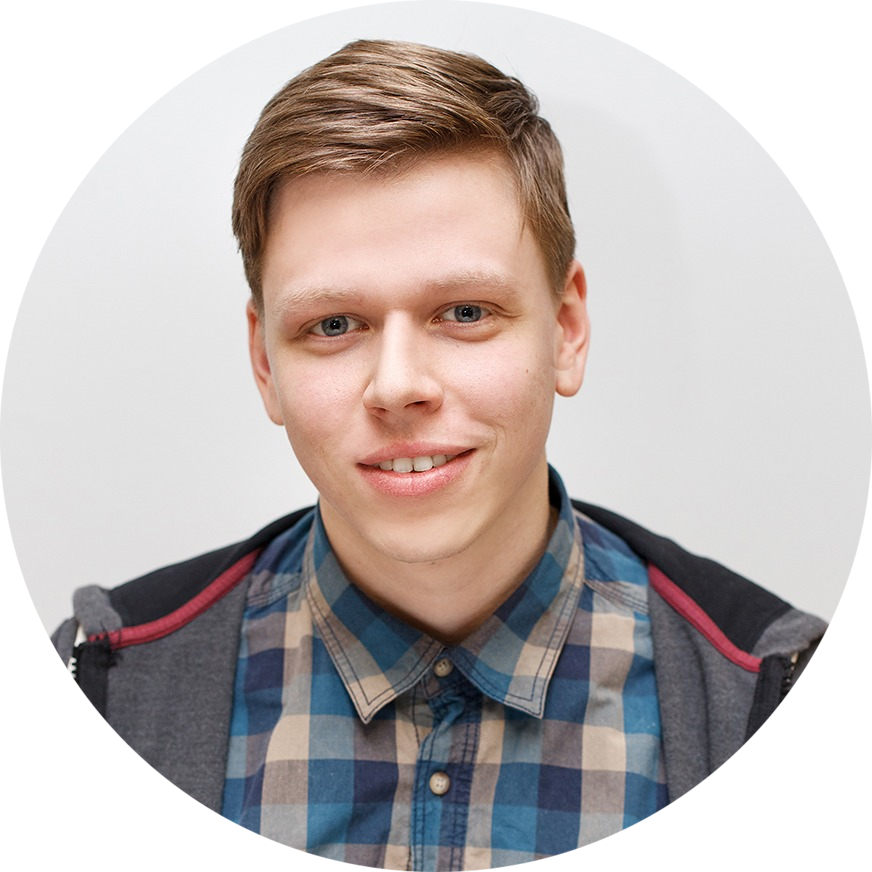 Andrei Krasnitski
Cloud Foundry Engineer
Andrei Krasnitski is a Cloud Foundry Engineer at Altoros. He has 3+ years of experience in building CI/CD pipelines and automating clouds. Andrei has participated in building a private cloud for one of the largest U.S.-based IT service providers. Apart from the deployment tasks, Andrei also participated in staff training and composing technical documentation. In addition, Andrei has hands-on experience in IT support. In particular, his responsibilities included system monitoring, troubleshooting, and enhancing the functionality of applications. Today, he is building and supporting Cloud Foundry environments for Altoros's enterprise customers.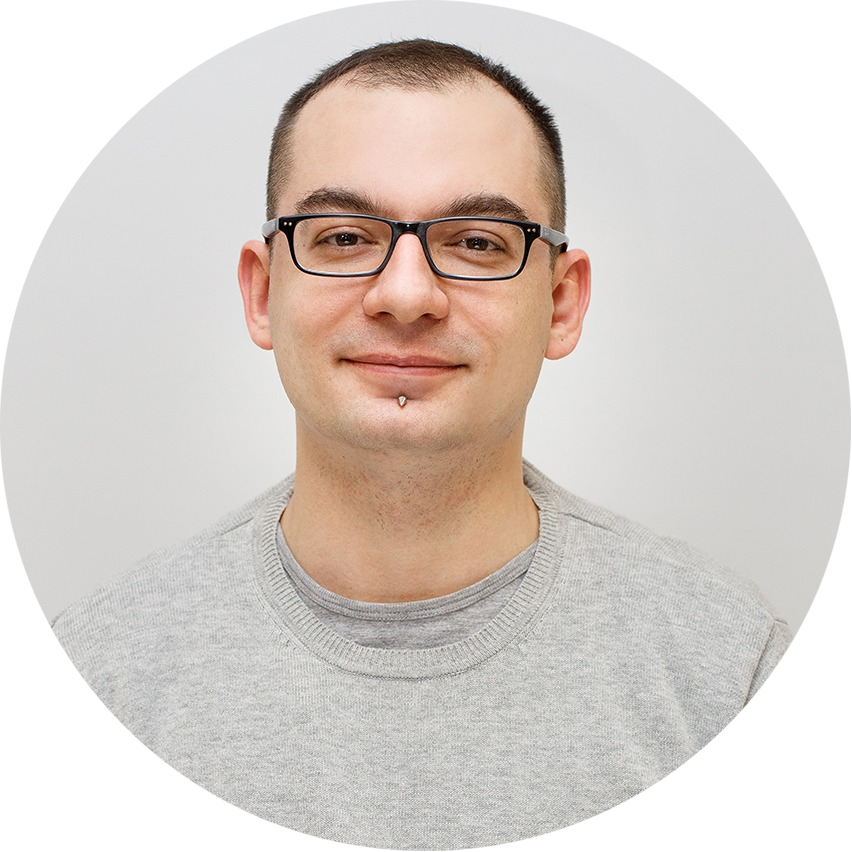 Konstantin Burtsev
Cloud Foundry Engineer
Konstantin Burtsev is a Cloud Foundry Engineer at Altoros. He has over 10 years of experience in IT, including distributed systems administration, monitoring systems, and Cloud Foundry related activities. Konstantin is experienced with a wide range of operating systems, including RHEL, IBM AIX, etc. In addition, he is an IBM Tivoli certified specialist.
Alex Zakharov
Cloud Foundry/DevOps Engineer
Alex Zakharov is a Cloud Foundry/DevOps Engineer at Altoros. His main focus areas are cloud automation, virtualization, and training DevOps engineers in all things cloud. As a part of Altoros's Cloud Foundry team, Alexey has built multiple CF environments. He is also a contributor to and big fan of Logsearch, a solution that can aggregate all CF logs together.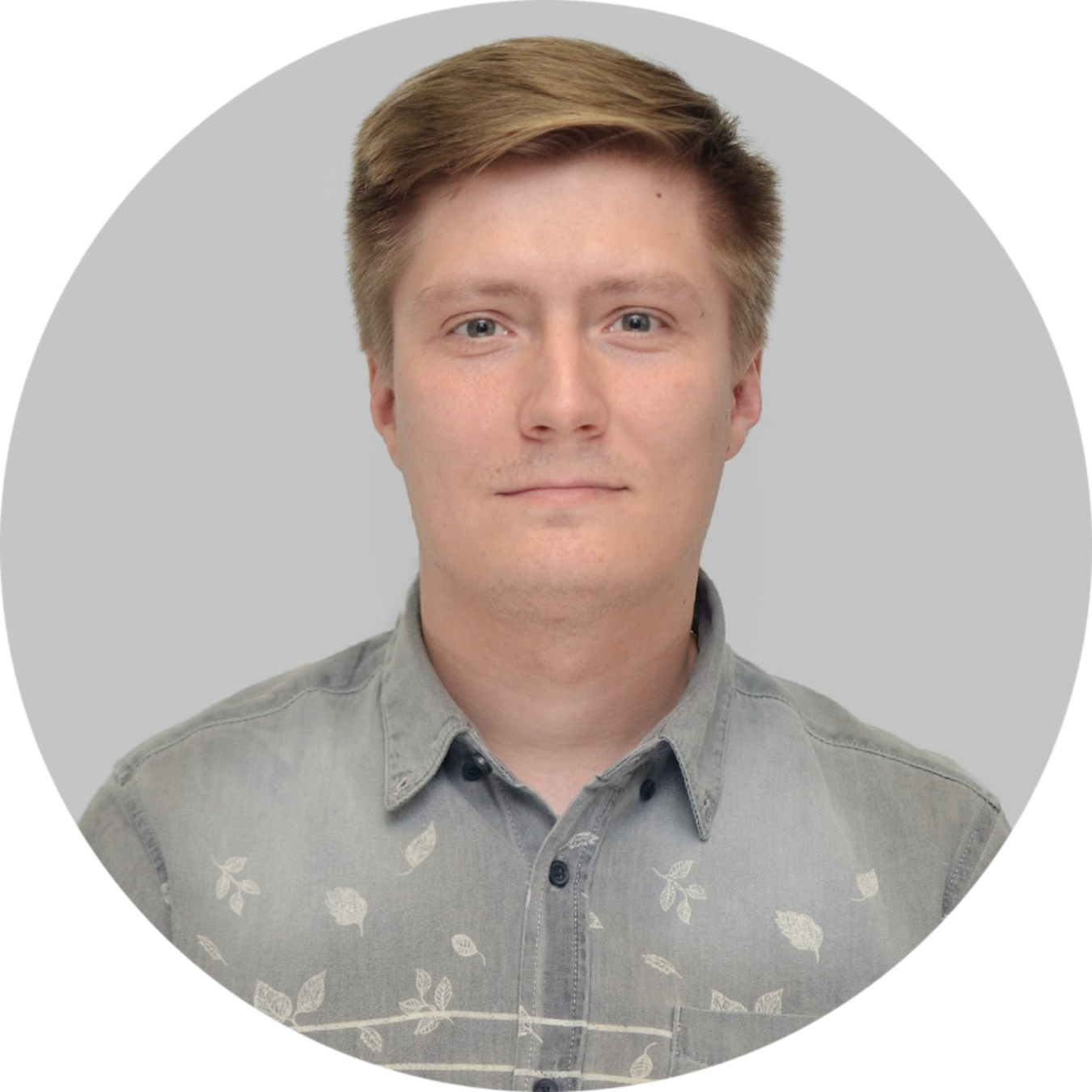 Pavel Orda
Senior Software Architect/ Trainer
Pavel has over 11 years of experience in complex software engineering. He played a key role in a number of app replatforming engagements for Fortune 500 customers as a part of the new cloud platform onboarding. He has designed and delivered 50+ microservices into a cloud infrastructure. His main areas of professional interest are Microservices architecture, Cloud Foundry, distributed software, machine learning. Pavel specializes in Enterprise cloud-native application development.

Sergey Matyukevich
Solutions Architect / Trainer
With 6+ years in software engineering, Sergey is an expert in cloud automation and designing architectures for complex cloud-based systems. He has also designed and delivered a range of training courses on Cloud Foundry and cloud-native development for DevOps engineers, software developers, and architects.

Michael Jacobi
Principal System Architect / Trainer
Michael has over 20 years in IT in various roles such as systems and network administration and engineering, consulting, and management. Most recently, Mike managed Cloud Foundry deployments for Adobe Systems before joining Altoros.
Need Private Training or Have Questions?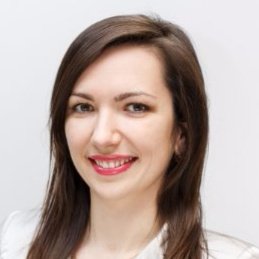 Natalia Usenia
Training Coordinator

training@altoros.com

+1(650)265-2266
Headquarters

830 Stewart Dr., Suite 119 Sunnyvale, CA 94085