Managed Services for Cloud Foundry Running on Verizon Cloud
Altoros teamed with Verizon to offer focused solutions for those who operate Cloud Foundry environments on Verizon infrastructures. Our managed services enable CF users to offload many aspects of operating and maintaining a platform-as-a-service (PaaS): from single or multi-location deployments to designing an enterprise-grade PaaS architecture and providing security, patches, and app migration. We'll enable you to focus on your core business goals, while Verizon keeps your development platform up and running.
Why CF on Verizon Cloud?
Access to all Verizon's enterprise assets right from your PaaS: IoT, M2M, wireless, voice apps, FioS, networking, etc.
Ability to consolidate all of your spending on Verizon Cloud services, infrastructure, and platform-as-a-service in a single invoice
Access to compute resources in multiple geographic regions across the globe.
Ability to deploy multiple cloud spaces and segregate development projects
Secure connectivity on one of the largest global networks in the world
Data durability of 99.999999999% in the object-based Verizon Cloud Storage (locally- or geo-redundant)
An opportunity to distribute your apps via Verizon Cloud Marketplace
Ability to integrate applications that leverage other Verizon Cloud services
Who can benefit?
These services are targeted at IT departments of enterprises and SaaS providers that are:
looking into implementation of Cloud Foundry and
using (or evaluating) Verizon Cloud as an IaaS platform.
A Founding Silver member of the Cloud Foundry Foundation
One of the largest pools of Cloud Foundry consultants on the market
3 years of full-cycle CF deployment, integration, and operation: from app portfolio analysis through adoption services
An active contributor to the code base of BOSH and Cloud Foundry
24/7 global support
60 worker nodes in the largest managed production CF cluster
2,500+ hours of pairing with Pivotal, IBM, and Canonical in core development of CF
Successful CF implementations for multiple verticals, including highly regulated healthcare and finance
The company behind some of the world's largest CF deployments
Available support plans
Alarm

Options

✔ Monitoring

✔ Alerts

✖ 24/7 support

✖ Management
Reactive

Options

✔ Monitoring

✖ Alerts

✔ 24/7 support

✖ Management
Proactive

Options

✔ Monitoring

✖ Alerts

✔ 24/7 support

✔ Management
Sign up for a free trial or get a quote!
Talk to our expert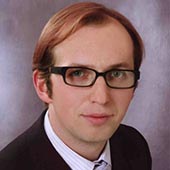 Aleksey Lekontsev
Head of IT Infrastructure
engineering@altoros.com
+1 (650) 265-2266
Headquarters
830 Stewart Dr., Suite 119
Sunnyvale, CA 94085
Customers Speak
"

We highly recommend Altoros to rapidly build complex applications using cutting edge technologies. Again, great job!

"

Christopher Adorna, Sony