Continuous Delivery
Not Yet Doing Continuous Delivery?
Every software-led business today has got continuous delivery on its radar. Everyone would benefit from shipping new features and updates faster, more often, and with more confidence. Besides rapid and repeatable releases, automation of the error-prone and complex steps in the software delivery process helps increase product quality, when only thoroughly tested builds are allowed to production.
What We Offer
Even with all the momentum behind continuous delivery, adoption of the appropriate principles and tooling is still a significant transition for many organizations. Altoros helps companies foster a mature continuous delivery process through:
Cloud infrastructure automation

The "infrastructure-as-code" principle underpins continuous delivery, as only immutable infrastructures and smart server configuration management can enable automated software production lines. The solutions delivered by Altoros are based on Terraform, Chef, Ansible, BOSH, Puppet, or other tools tried-and-tested in real-life projects.

Platform deployment

Altoros's Cloud Foundry proof-of-concept and enablement service is a cost-efficient way to get a taste of how the cloud-native platform technology can be leveraged to bolster your delivery pipelines with blue/green deployments, BOSH release engineering tooling, or environment parity across the entire build lifecycle.

CI server setup

A complete, full-scale deployment of the continuous integration system of your choice (Concourse, Jenkins, or any other automation engine for constant monitoring, code analysis, unit, and integration tests) that is monitored (metrics and logs) and documented.

Delivery pipelines configuration

Our DevOps engineers will set up and configure a deployment pipeline with an optimal test suite, aligned with your company's value stream map. All pipelines are created based on unified approaches with a minimized number of inputs.
Concourse CI for Cloud Foundry
An active contributor to the Cloud Foundry ecosystem, Altoros helps organizations take advantage of the same continuous delivery tooling that powers Cloud Foundry.
Concourse CI for the platform delivery

Empower your Cloud Foundry engineers with a reliable mechanism for deploying, updating, and managing platform components and any other BOSH-deployed services to a specific infrastructure.

Concourse CI for application delivery

Developers only need to push their code to the source control system, all other things like build, test, blue/green deployment are triggered without a developer's interaction with the command line.
Continuous Delivery Benefits
Improved Product Quality

The pipeline breaks down the software delivery process into stages, each aimed at verifying the quality of new features from a different angle and eliminating unfit release candidates as early in the process as possible.

Higher Developer Productivity

A good continuous development workflow makes developers more productive by providing constant feedback on the root cause of failure during the build, deploy, and test cycle.

Reduced Deployment Risk

The ability to revert to an earlier version as well as move forward is crucial when you realize that a critical bug has crept in. Just get back to an earlier version while you fix the new release offline.

Faster Delivery of Updates

A constant flow of changes into production via an automated software production line helps businesses ship functionality to customers literally at a startup pace.
Contact us to request your free 1-hour consultation with one of Altoros' digital business transformation experts.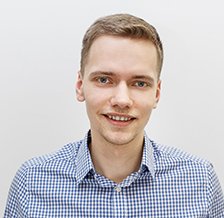 Eugene Lahansky
Solution Architect

eugene.lahansky@altoros.com

+1(650)265-2266
altoros-cf.slack.com
Headquarters

830 Stewart Dr., Suite 119 Sunnyvale, CA 94085