The Dutch Gov Delivers an Alert System on Cloud Foundry in 7 Months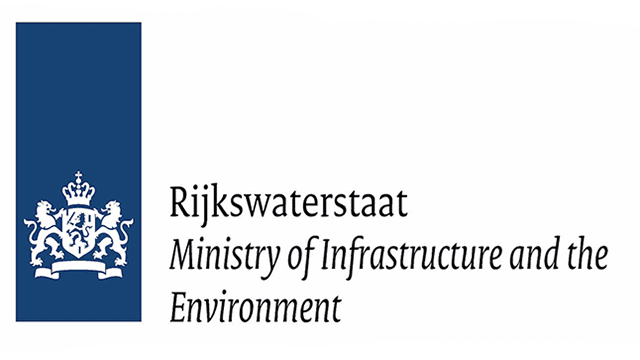 Bas van Essen from the Rijkswaterstaat outlines the agency's broad responsibilities for real infrastructure throughout the Netherlands, and describes how Pivotal Cloud Foundry is helping to innovate faster.
Why read this?
Cut development time to deliver new solutions improving collaboration and operations at the Dutch Ministry of Infrastructure and Environment.
Successful development of the alert system prototype in one month. Turning the prototype to a ready-to-use product took seven months. 2,000 hour of overall development. 9,000+ users (government employees). 13,000 requests and alerts are processed each month by the system.
SAP, SAS, Mendix, Spring, Microsoft SharePoint, ADFS, Redis
The alert system's model is available for sharing with other government organizations to foster reuse of the developed components.
Rijkswaterstaat is responsible for the design, construction, management, and maintenance of the main infrastructure facilities in the Netherlands.
Rijkswaterstaat has been managing roads and waterways since 1798. Usage scenarios for the developed alert system include reporting incidents related to infrastructure / transport / environment / etc., even notifying when "there are ducks in the road."
Motto: "Improving Every Day"
The Dutch government's Rijkswaterstaat (RWS) is an agency that's responsible for construction and maintenance of infrastructure, such as roads and dikes, as well as traffic management. The organization is part of the Dutch Ministry of Infrastructure and the Environment. At the Cloud Foundry Summit Europe, Bas van Essen (the Head of Datalab at RWS) revealed how the Dutch government innovates with Cloud Foundry.
"We think about things like solar power on roofs and (urban) vegetable gardens," he said. "Innovation and continuous learning (from us) means happy customers."
Bas cited Cloud Foundry as underpinning the agency's initiatives, noting "we need complex IT for a complex infrastructure." The Rijkswaterstaat has developed an "iStrategy" that's based on as much standardization as possible and the consequent component reuse that "keeps things transparent, agile, and affordable." The agency incorporates these values into a motto of "Improving Every Day."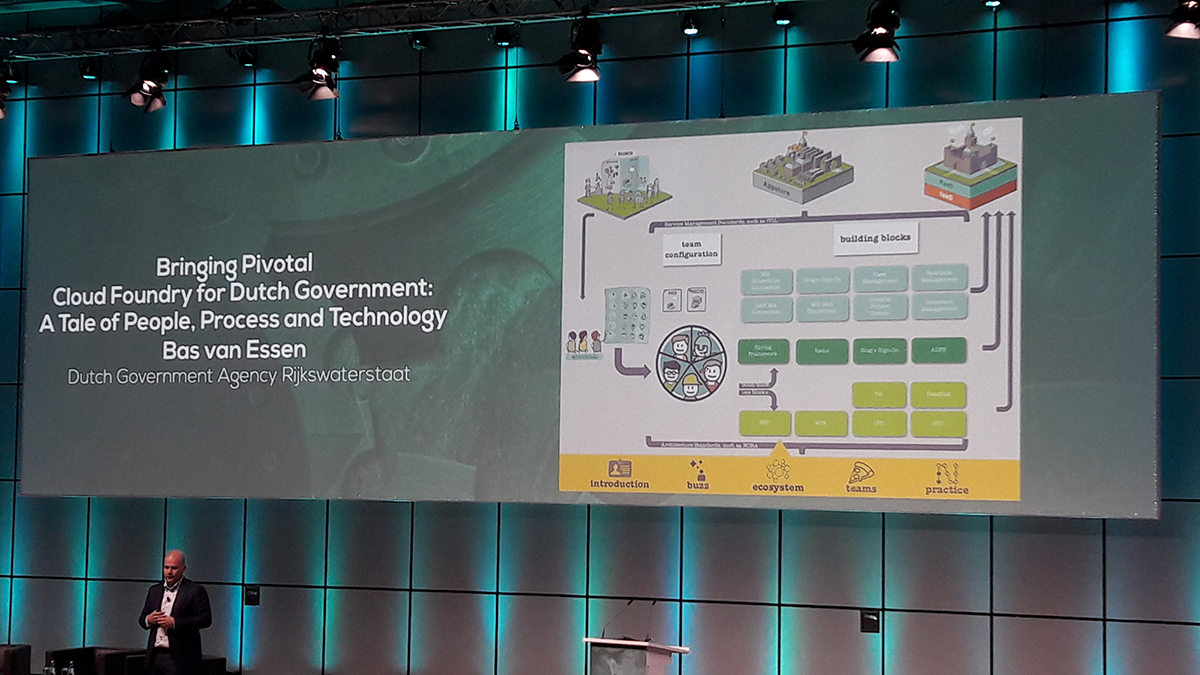 "We create what we call small pizza factories, with teams of six to eight people, looking at platforms and building blocks, and ways to deliver through 12-factor apps."
—Bas van Essen, Dutch Government's RWS
"Solutions are thus offered quickly, and aligned with others," he noted. "And our hardware is virtualized in our cloud."
Reacting to thousands of incidents
As an example of the end-result of the agency's overall approach, Bas described a new service called the SAM alert system. The prototype was ready just in one month, while a ready-to-use solution was out there in seven months. It handles hundreds of alerts per day, everything from "there are ducks in the road to the operating hours of specific locks, to accommodating new agency employees."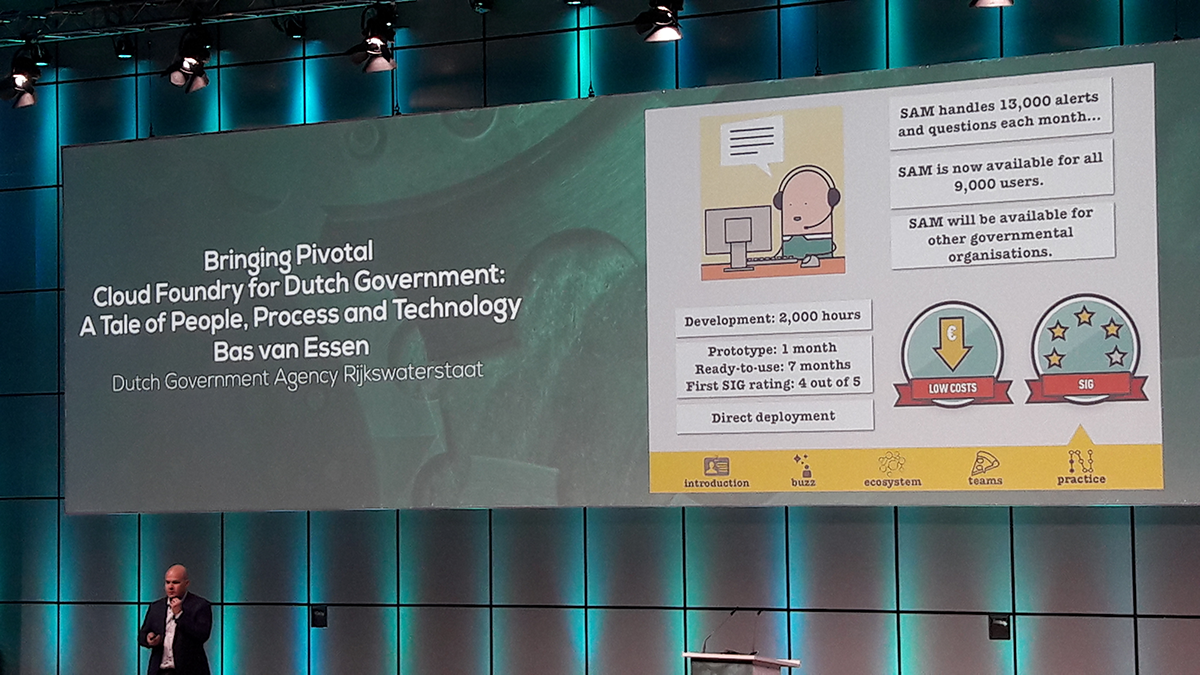 The key to the service's success is to develop a central resource that is deployed by Cloud Foundry to send incoming alerts to government employees distributed throughout the Netherlands.
Designed with the microservices model in mind, the SAM solution was developed in about 2,000 hours. The system "has easily managed automated scaling to scale up as needed," according to Bas. "This is the first app we've developed with auto-scaling." It's all part of a commitment to digital transformation, he noted.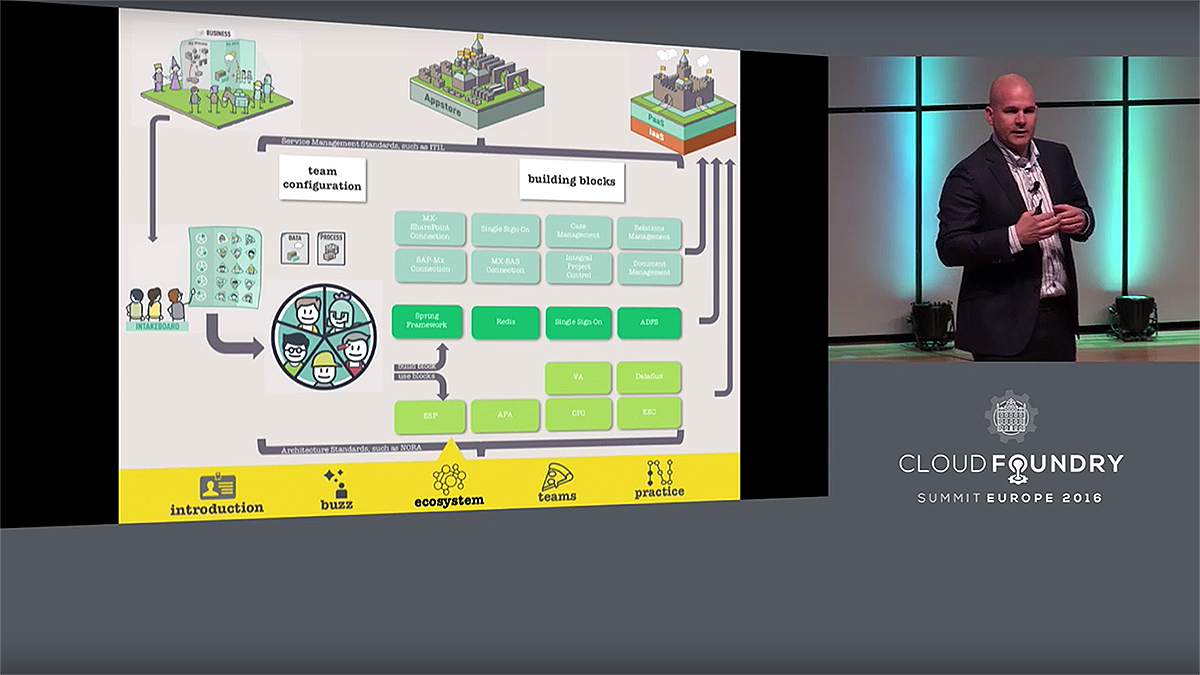 SAP, Mendix, SAS, Spring (from Pivotal), Redis, and Microsoft SharePoint all participate in the system's architecture. The Mendix rapid application development platform enabled a working prototype to be produced quickly, then integration with SAS business intelligence was accomplished after the project went live.
Microsoft SharePoint is used for document management, and as might be expected SAP software is used for all ordering, purchasing, and payrolling processes. (This document from Mendix provides some technical details about SAM and briefly describes the role of each technology used.)
To share and reuse
The Rijkswaterstaat follows a set of principles set up for all government projects known as the Dutch Government Reference Architecture (rendered as NORA in the Dutch language). It is a set of government-wide agreements, and built around a set of basic rules that outline how to create a consistent level of services for Dutch citizens.
"The strength of the NORA is in the pooling of knowledge and experience of a wide range of government architects," according to the government website. "They help each other, share experiences, keep each other sharp and the NORA up to date."
This architecture allows RWS to share the SAM model (and other solutions) with other government organizations in Netherlands.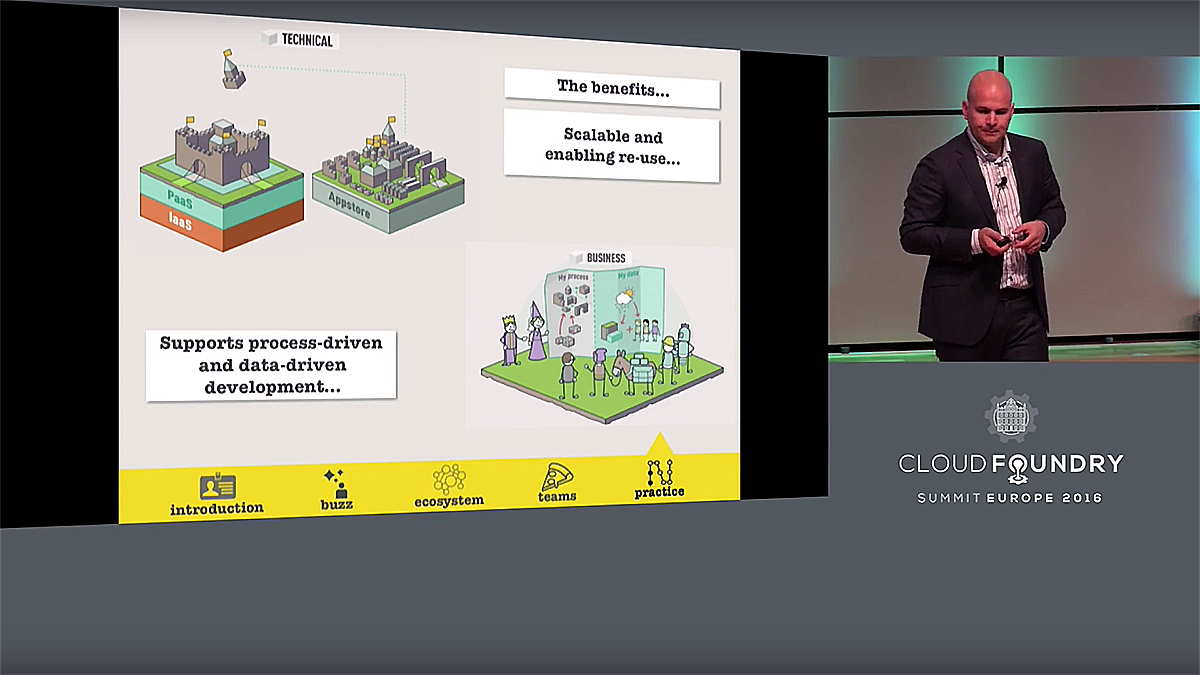 When we share, we can multiply our models and so we don't have to invest every time in the same systems. Together we can make things better and more affordable for our taxpayers."
—Bas van Essen, Dutch Government's RWS
It's a change of pace to see a high-level view of digital transformation amidst the many highly technical talks at events such as the Cloud Foundry summits. It was especially cool to see that enlightened thinking within a government agency, a type of enterprise not generally known for progressive approaches.
There's additional good news in that the Dutch government is not the only organization of the type to embrace Cloud Foundry. For example, we've written about the efforts of 18F within the US General Services Administration (GSA) to take as entrepreneurial, services-first approach as possible within a gigantic government agency.
Other governments already using Cloud Foundry for digital transformation include South Korea, Australia, and the UK.
Want details? Watch the video!
Related reading
---
About the speaker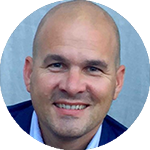 Bas van Essen
has held various management positions in the Air Force (13 years) and Rijkswaterstaat (6 years). Business management, information and communications technologies (ICT), and societal engagement have been the common elements in his illustrious career. Since 2013, Bas has served as Head of the Department of Information Development at Corporate Services Department of Rijkswaterstaat.