Testing Your Data Migration Solution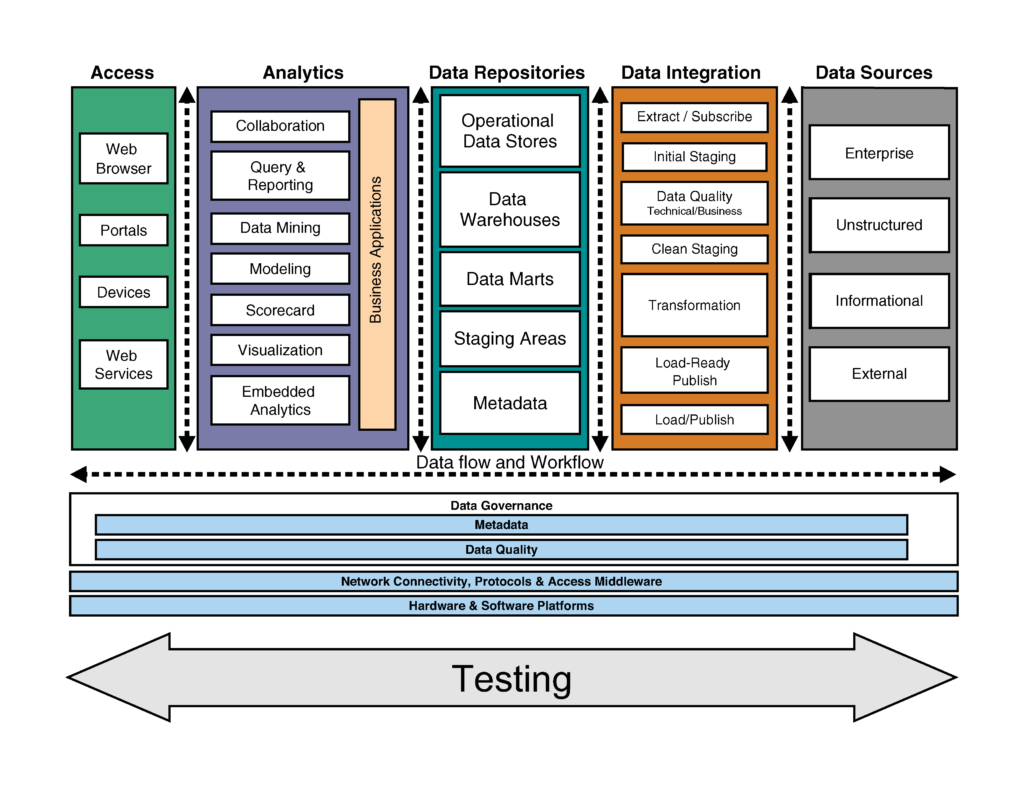 Te areas of testing for a data warehouse project (image credit)
Data migration solutions should be carefully tested before and after the migration process starts. A well-organized testing strategy must include the following three stages to ensure data quality in the data migration process.
1. Testing before migration
During this stage you should verify scope of source/target systems and data with business users and IT department. It is also useful to test source and target system connections from the data migration platform.
2. Data migration design review
The design review of the data migration specifications can include:
Source data sets and queries
Data mappings
The number of source records
Identification of supplementary sources
Data cleansing requirements
The outcome of this stage of data migration should be summarized in a list of open issues, which have to be resolved before the actual migration starts.
3. Testing after data migration
Post-migration is typically performed in a test environment and includes:
Testing the migration process (number of records per unit time)
Comparing migrated records to records generated by the destination
Comparing migrated records to sources
It is recommended that you use both automated tools and skilled data migration resources for successful solution testing.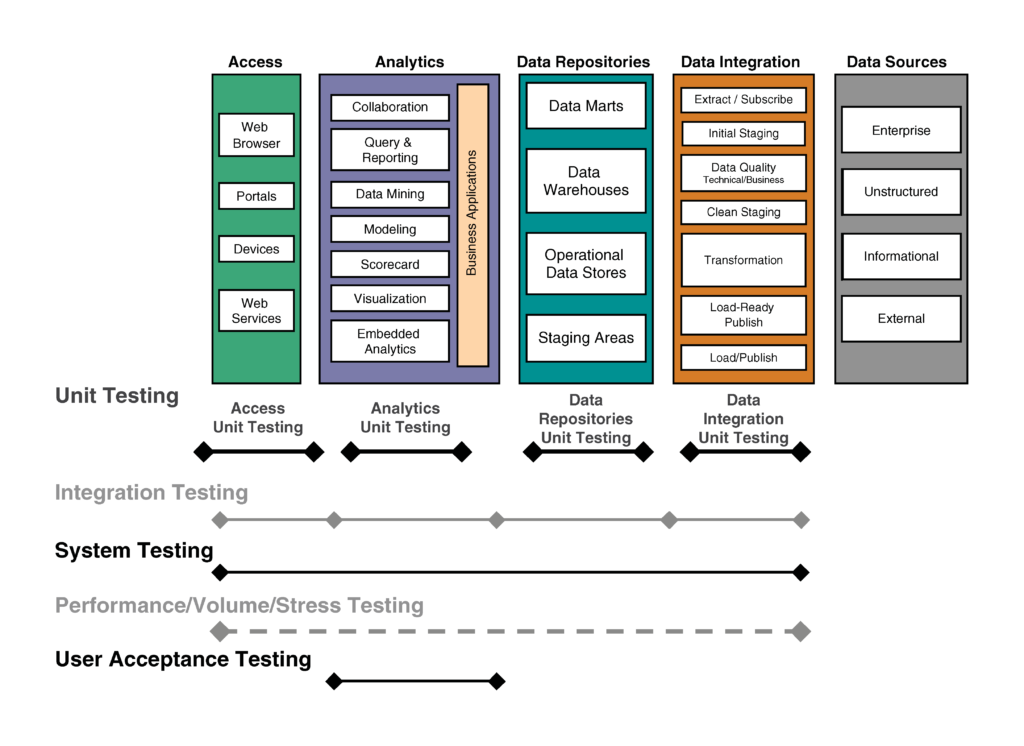 The types of testing for a data warehouse project (image credit)