Trainings
TRAINING: Logging and Monitoring in Cloud Foundry
13 June 2017,
09:00 am - 15:00 pm
During this workshop you will learn about Logging and Monitoring approaches to use in conjunction with Cloud Foundry deployments.
Overview:
Logging and monitoring components are crucial for flawless operation of any complex real-world system, Cloud Foundry in particular. At the training, the attendees will learn how to effectively organize activities around...
Register »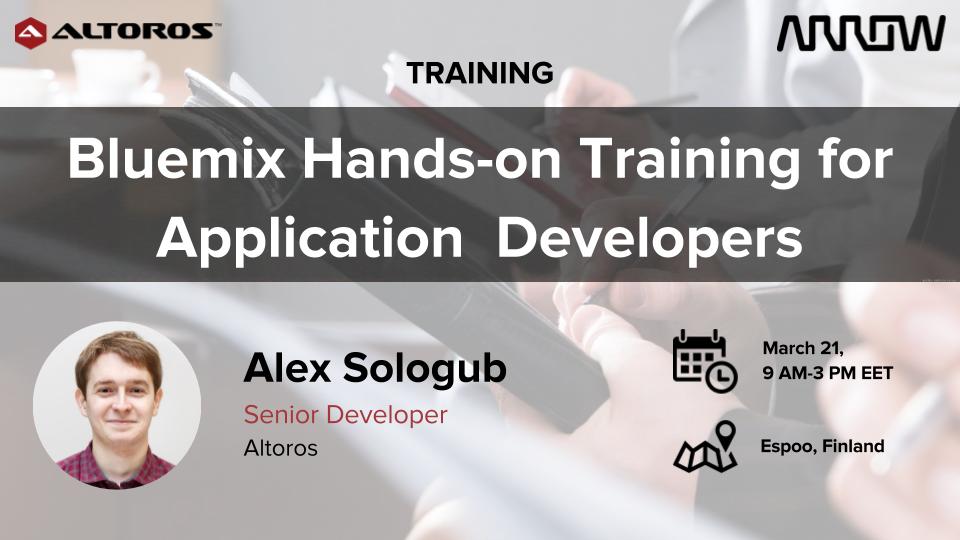 Bluemix Hands-on Training for Application Developers
21 March 2017,
09:00 am - 15:00 pm
This Bluemix training introduces Bluemix architecture and how to build cloud-native applications with practical hands-on exercises.
This training is intended for Application Developers and provides an in-depth knowledge required for developing and deploying Node.js applications to Bluemix. It includes an introduction to Cloud Foundry, IBM Bluemix,...
Find out more »